Being a good public speaker isn't very easy – you have to confidently present your point view, without being arrogant or nervous, and keep a fidgety audience interested. It's probably for these reasons that most of us turn weak at the knees at the thought of telling people anything – we're worried about perception.
But when you're arguably one of cinema's largest stars, like ever the audience already loves you, which boosts your confidence, and in turn, produces elocutionary magic. A good example of such a speaker is Shah Rukh Khan, and a good example of such a speech is his recent presentation at the TED 2017 conference held in Vancouver, titled 'Thoughts on humanity, fame, and love'.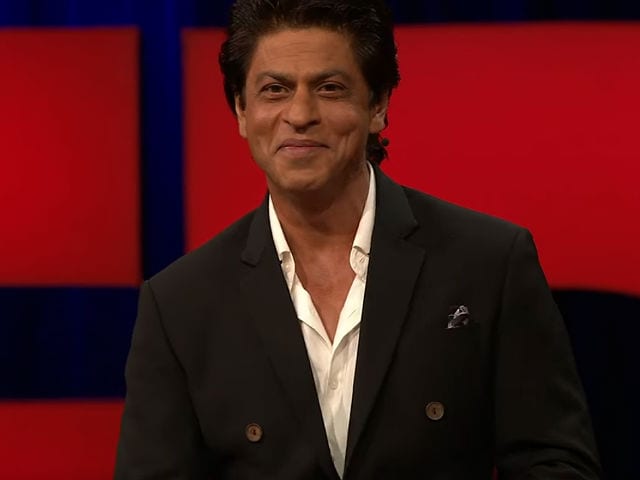 TED is a platform where people can present their thoughts on anything concerning their lives, or society at large, in under 18 minutes. The series is fully available online and has become well known for its range of inspiring speeches, delivered by some of the world's most impressive and hard working innovators.
Khan has always been renowned for his witty repartee, which was on full display during the speech, woven into his spread out dialogue on fame, the internet, and something his diehard fans still refuse to admit he goes through – his ageing. While his talk wasn't specifically focused upon any agenda as such, it won most favour from the audience overall, eliciting giggles throughout.
"By the time I was 40, I was really flying. I had done 50 films by then and 200 songs and I had been knighted by the Malaysians and given the highest civilian honour by the French government. Humanity was soaring with me. We were both flying off the handle actually."
Khan wasn't just chosen for his unparalleled stardom, however (even though his fans had surrounded the event building for hours before and after the event). Khan will be hosting the Indian version of Ted talks – this speech was perhaps an introduction to the rest of the world. Although reports state that this introduction could be somewhat redundant – with his current fan following, he's already providing Ted with more views than its ever garnered in its history.
Watch the video below, and be inspired!