On Friday, Jack Ma, chairman of the Chinese e-commerce platform Alibaba, narrowly bypassed Wang Jianlin of the Wanda group, to become China's richest person, with an estimated wealth of $30.9 billion.
Ma's fortune can obviously be attributed to Alibaba, as well as his stake in the payment gateway Alipay,  but the recent spike in his wealth is due to earnings accrued from Alibaba's IPO in 2014, which set a record for the world's largest stock opening. Since 2014, his wealth has grown by more than one-third, clinching the top spot over Wang, whose earnings are largely accrued from real estate and entertainment.
Alibaba clocked huge revenues, to be exact a cool $55 billion, larger than that of Amazon and eBay combined. During the first seven minutes of the Singles Day online shopping sale, Alibaba made $1.7 billion; by the end of the day, $18 billion had been made. As of Friday, Alibaba's stock price at closing was $120.34 in New York. The recent surge in stock prices for the company have benefited investors such as Japanese telecom giant SoftBank, which has been beleaguered by losses in its Indian investments (to the tune of over $1 billion!); hopefully, its 32% stake in Alibaba will tide it over!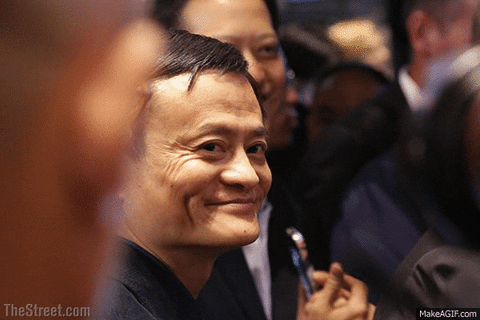 So as you can see, Jack Ma is a rich man, sitting at the helm of a company that has managed to overcome global e-commerce giants, and effectively control China's e-commerce sector. He's made his investors happy, he's made customers happy, and looking at that smile, he makes all of us quite happy. What is the secret behind Ma's success – how did this man create this veritable empire? What we see is an intersection of humility, common sense, and business acumen – coming together in the trajectory of Ma's life.
Life Lessons
Ma Yun was born in Hangzhou under a fiercely protectionist Communist China, into a poor family. Richard Nixon's visit to the city made it a tourist hotspot – Ma, ever the entrepreneur, offered tours of his city in exchange for lessons in spoken English. It was during this time, that the nickname 'Jack' stuck – bestowed upon him by a tourist – transforming into the brand that we recognise today.
After failing his graduate exams twice, Ma went on to become an English teacher (after being rejected by the likes of KFC). Ma later started a translation service, and travelled to the US in 1995 to help a Chinese company claim its payments – it was here that he learnt about the Internet. After seeing the dearth of Chinese results on it, he decided to create an Internet platform that was for, by, and of the Chinese. Unfortunately, his first two attempts failed – however, the lucky third attempt took off, after being funded by seventeen of Ma's reluctant friends. This was the beginning of Alibaba, and in its early days, it hosted exporters' products, ready to be bought by consumers. In 1999, the company received $5 million in funding from Goldman Sachs, and $20 million from SoftBank; by 2005, Yahoo had invested $1 billion, in return, they received a 40% stake in the company. And then came the real growth, culminating in the aforementioned IPO, that made Alibaba and Ma household names.
So we could say that this is really a rags to riches story, but this definitely isn't the end. Ma has become an extremely vocal environmentalist, speaking on environmental issues across the world, and founding a 24,000-acre reserve in China. He also plans to diversify the company's operations, with a planned investment of $145 million in mobile game distribution in the offing. He has publicly (and rather strongly) voiced his support for free and integrated global trade, especially in light of the POTUS's comments on protectionist American trade policy – with his statement ominously reading
If trade stops, war starts
So we can see there's a lot to learn from Jack Ma, especially for you young folks out there gunning to get your business on a similar scale as his. Here are a few key takeaways from this incredible life story, some straight from the horse's mouth, that should help you out.
Never Say Never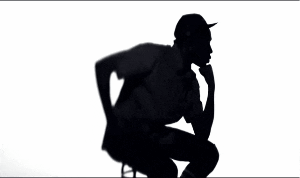 Just because your business doesn't seem to be doing too well at the moment, that doesn't mean that you give up. Keep the world around you under your radar – whether it's political, technological, or socio-cultural developments – and always improve upon your vision for your company. Always keep the next 30 years in mind, and plan accordingly – according to Ma, this will help you far more in surviving the business world.
There's No Such Thing as a Small Competitor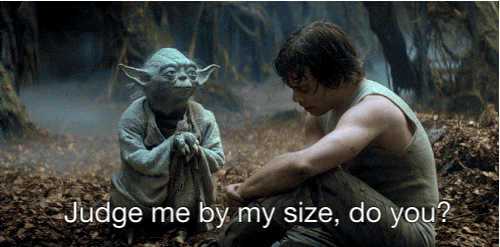 Ma knows all too well what it's like to be the underdog in a sector, therefore he wouldn't underestimate them. Ma tells his employees to keep their eyes on companies with less than 30 employees because their small idea could blossom into a gigantic success overnight. Please don't be a snob – evaluate ideas, not size.  At the same time, don't be vindictive! Competitors aren't enemies, and once you realise this doing business becomes much easier.
Stay Young at Heart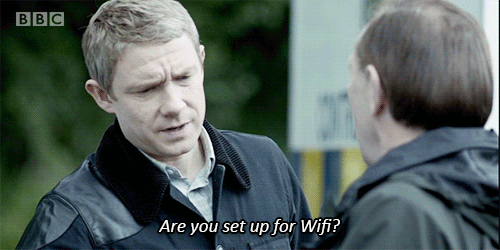 Unlike all the grumpy old men who constantly berate millennials, Ma has come to terms with them – he realises that it is this generation that is going to be running the world in the next few years. So, approach your company with the same vision that a tech-savvy, fast-paced millennial would – because it is this that will sustain it, and maintain its relevance.
Create a Focused Work Culture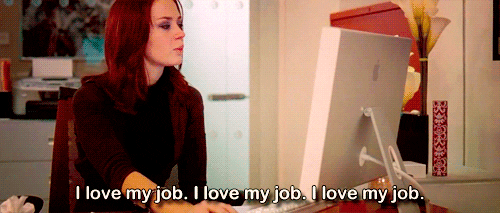 Your vision is nothing without the small army of people who get it off the ground. Respect them, and create an energy packed environment so that feel stimulated and creative. And most importantly, as far as possible create a rapport with them – be accessible and approachable. It's only when people like their jobs, that they innovate within them to take their performances to the next level, towards your vision.
So the bottom line is – be aware and alert, be humble yet firm in your belief, and don't give up. Follow these as best as you can, and you'll be all set to take your business slowly but steadily, to greater heights, just like Jack Ma has.